What You Need To Know About Homeward Bound Dog Rescue
A lifesaver for Pugs and other short-nosed breeds
What Makes Homeward Bound Very Special
Located in Ontario, Canada, Homeward Bound Dog Rescue helped to save the life of resident Pug-In-Charge, Kilo. Homeward Bound specializes in brachycephalic breeds like pugs and bulldogs who may have different needs than other dogs due to their short nasal cavity and sensitivity to heat. The rescue is run entirely by a dedicated team of volunteers who want every dog to find their forever home.
Each dog in the program is housed with a foster family to reduce feelings of abandonment and fear that a shelter environment can create. This is especially true of pugs, like Kilo, who were bred to be companions and become very attached to their owners. Dogs are showered with the love and devotion that they deserve, which helps bridge the gap between their old life and their new homes.
Medical expenses, shelter, and food are all provided to the dogs by donations from generous supporters. Every cent donated goes directly to the animal's care. Potential adopters are screened carefully so that each dog is placed in its perfect home. Nothing is overlooked when it comes to the animal's happiness and well-being, and that makes Homeward Bound a great rescue to support.
Could A Rescue Dog Be a Good Addition to Your Home?
Rescue dogs are full of love and ready to become your companion. Adopting an animal saves it's life and makes room in a foster home for another dog to be saved.
Check out our Questions to Ask Before Adopting A Dog and Do Your Research.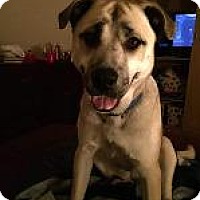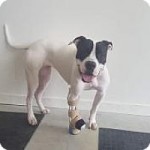 Should You Foster A Rescue?
If you are not ready to make the commitment to many years of pet ownership, fostering an animal is another great choice to be involved in pet rescue. I started out fostering Kilo after my last mixed breed rescue dog Isabelle passed away at 16 years old because my daughter wanted a Bulldog or Pug over the summer but I was not sure about the squishy faced breeds. I decided to make him a part of the family when she went back to university.
Check Out 13 Questions to Ask Before Fostering a Dog on Talent Hounds.
Learn more about the fostering program at Homeward Bound Dog Rescue to see if it's the right fit for your lifestyle.  
Please support non-profit Rescue organizations in your community.  Each dog rescued requires expenses such as vet checks, training, and fostering. Programs like Homeward Bound rely solely on their volunteers, donations and support from the community.
If you are considering a dog, #AdoptDontShop first because #RescuesRock. Or if you choose to purchase a particular breed like a pug puppy, please go to a responsible registered breeder.